One of life's little jokes is I grew up in or near Jane Austen country, but left the area long before discovering her writing. The pandemic largely kept me away from returning to England and family, but we managed a trip over Easter and made the traditional pilgrimage to nearby Bath.
I always say a futile hello to the lady herself outside the Jane Austen Centre. Despite new grey hairs adding gravitas to my bearing, my stumbling chatter continues to fall on deaf ears. Clearly, the lady has taste and discernment.
Echoes of Mr Collins introducing himself to Mr Darcy at Netherfield? Perhaps I should have been less enthusiastic about the cost of the chimney-piece at Rosings.
I never tire of seeing the old signs and street names that evoke a suitable novel or era. Like circulating libraries: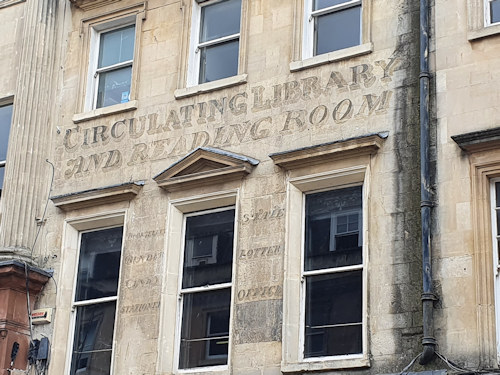 Or Milsom Street, where…
Anne was too much engaged with Lady Russell to be often walking herself; but it so happened that one morning, about a week or ten days after the Croft's arrival, it suited her best to leave her friend, or her friend's carriage, in the lower part of the town, and return alone to Camden Place, and in walking up Milsom Street she had the good fortune to meet with the Admiral.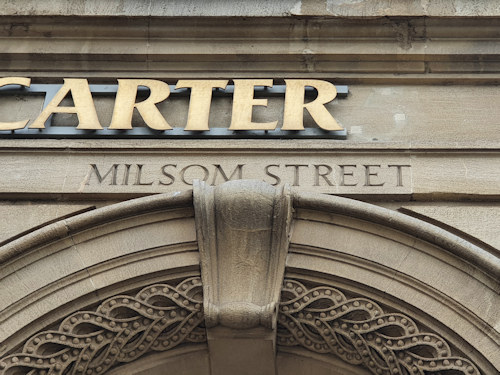 Sadly, neither Anne Elliot nor Catherine Morland put in an appearance here at the Pump Room.
So all that reading up on muslin went to waste. Again.
Maybe next time.