Mr Bennet's side of the story has finally emerged from my imagination and appeared on the pages of Port and Proposals, now available for Kindle, Kindle Unlimited and bookcases (as a paperback).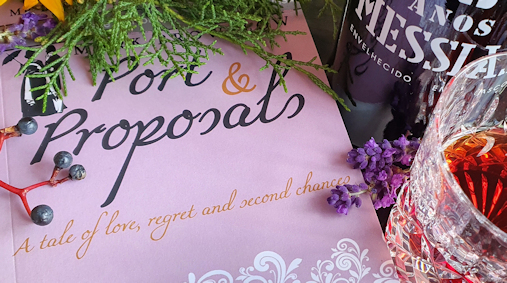 The book tells its own story, so you don't have to know the events of Mr Bennet's previous outing (Cake and Courtship). But the former starts on the Pride & Prejudice timeline where the latter leaves off. Elizabeth goes to Hunsford, leaving her unfortunate father to enjoy the enlightening companionship of his younger daughters. Which is when the fun starts.
As well as seeing Mr Bennet's perspective on events at Longbourn, we watch him manage his own personal battle when a voice from the past makes a (re)appearance. And then there's Mary Bennet, who has more to offer than one might suspect. (As a local curate may be about to find out.)
Among the usual bon mots and wry observations of life, our poor Mr Bennet has some darker moments to face, too (cough, Lydia, cough). But that feels right for a book published in 2020.
Anyway, I hope you enjoy my version of Jane Austen's strange "mixture of quick parts, sarcastic humour, reserve, and caprice," as he's described in her masterpiece.
Port and Proposals ends where Pride & Prejudice finishes. Is that the final chapter in Mr Bennet's story? Possibly. He still swirls around in my head and, after all, we always want to know the answer to that immortal question: what happened next?